Pennsylvania Trucking Company
If you are looking for a reliable and trustworthy trucking company in Pennsylvania, contact Double Tap Transportation. We specialize in oversize loads and hauling. Our company has over 20 years of transportation experience and serves clients throughout the United States and Canada
Please fill out our contact form and we will get back to you or call us today at 740-204-5444.
Resources
Logistics in Pennsylvania
Double Tap Transportation is known as a full-service logistics company that can coordinate, track, and adapt to any logistical needs. We are experts in logistical planning, and we make sure that we are always on top of our clients' freight transport needs.
If you work with us, we always provide you with an experienced internal dispatcher and logistics agent, who will take of your order and make sure it is shipped on time. We are critical at all stages of transport, and we always coordinate ongoing logistics. We put special emphasis on tracking, and provide our clients with up-to-the-minute information and track by serial number, machine, and customer. Our specialists always process on time and make sure that your operations are totally compliant with DOT standards.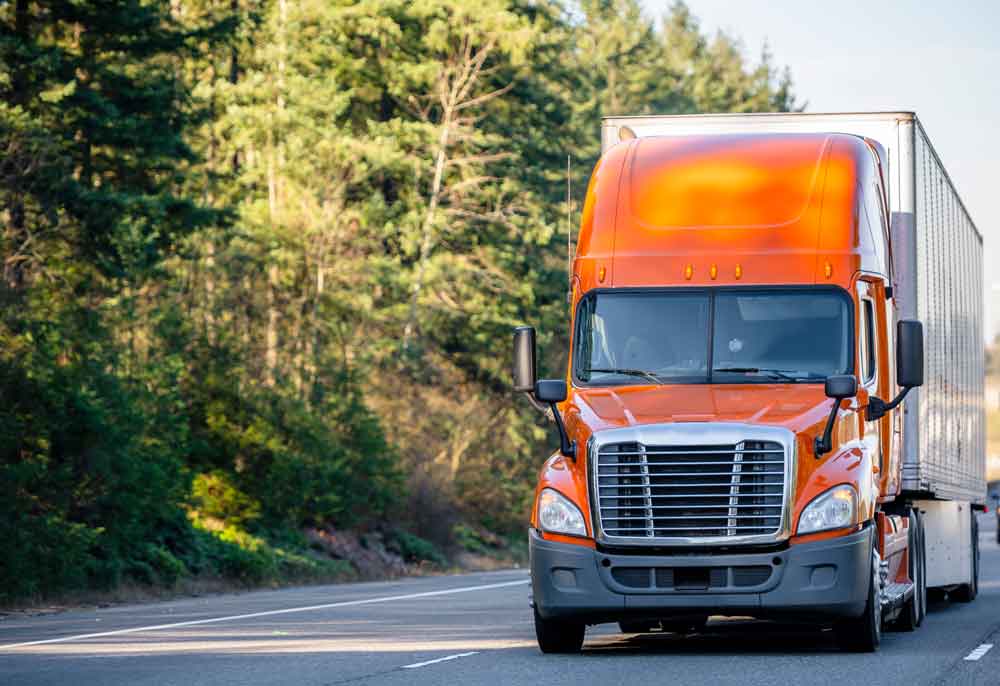 Customer Service and Logistics
Our company can boast excellent customer service we provide to our clients. We value every client and provide the support they need. As professionals in transportation with over two decades of experience, we are able to deliver loads throughout Canada and the United States by serving all 50 states. Our mission is to establish trusting relations with our clients and partners, and we do it successfully by providing impeccable customer service.
We value everyone who contributes to the success of our company, including employees, truck drivers, clients, partners, and other employees. As our client, your interests and needs are our number one priority, and we do all we can to assist you. For this reason, if you have any questions or concerns, you can reach our support line that is available 24/7.
Transportation in Pennsylvania
Our company was established in 1995, and since then it has been serving clients in Pennsylvania by providing excellent transportation services. Our transportation services include moving, hauling, and shipping of machinery and equipment for such industries as mining, agriculture, manufacturing, construction, and oilfields. We specialize in oversized and heavy loads and successfully transport the following equipment and machinery:
Bulldozers
Excavators
Crushers
Tractors
Forklifts
Backhoes
Pre-assembled homes
Forklifts
Earthmovers
Bridge beams
Boat haulers
Sidebooms
Our company is able to handle any project, regardless of its complexity and the transportation needs of our clients. Our experienced and professional staff, who are experts in logistics services, will help transport your load to any location. We have been for over 20 years on the market, and we have already established trusting relationships with many carriers. Our main priorities are safety and specific attention to every client and every order we receive.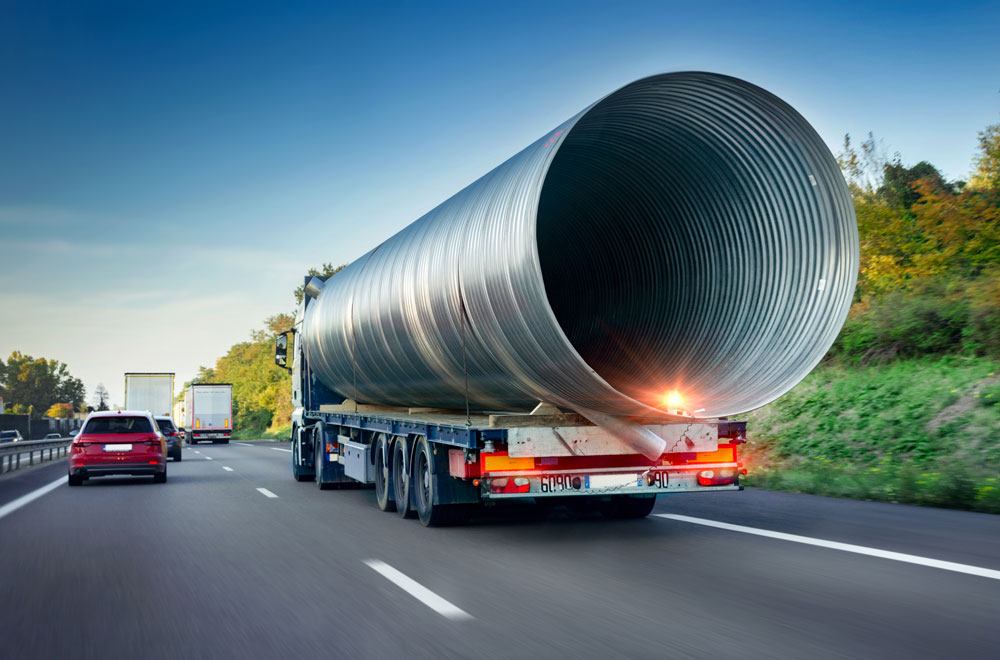 Diversified Transportation Services
For over 20 years, our company has been specializing in transportation services and transporting heavy equipment and machinery for such industries as agriculture, construction, manufacturing, mining, etc. We provide versatile, affordable, and convenient transport services for numerous clients throughout the United States and Canada.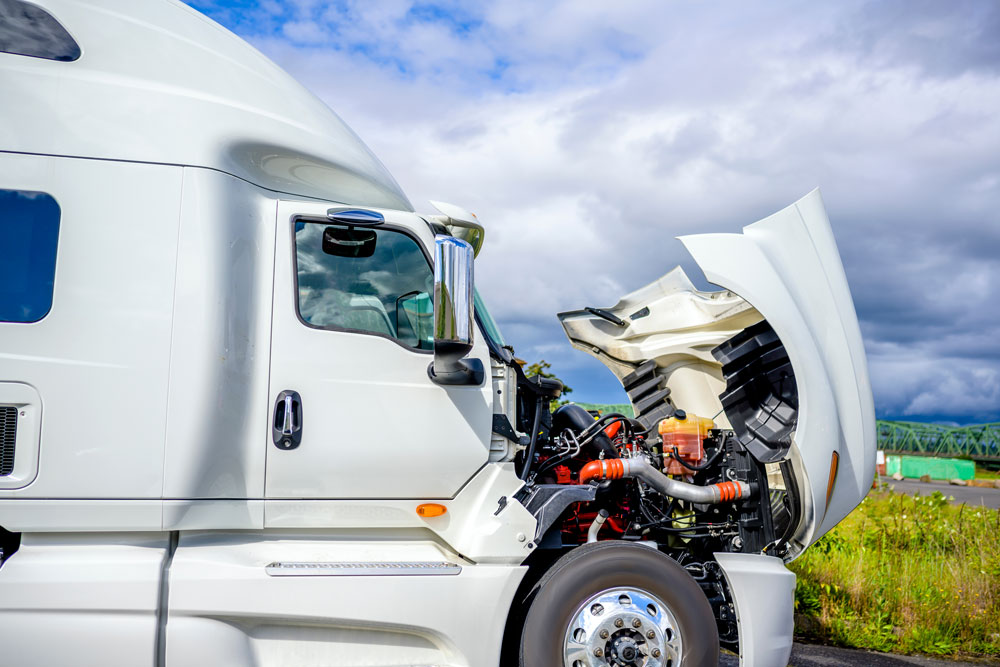 Truck Repairs in Pennsylvania
When it comes to truck repairs, we are ready to provide you with a list of truck repair and towing services providers. We have access to a database of truck repair and towing service listings throughout the United States, and we will share it with you for free. Our mission is to help you fix your truck as fast as possible and get you back on the road. Our directory of emergency truck repair road services includes truck tire service, truck repair service, and wrecker service.
Semi Truck Repair Shop in Pennsylvania
The purpose of our directory is to help you find the right repair shop that will be able to fix your issue, so you can get behind the wheel as quickly as possible.
Do you need the help of a Professional Transportation and Carrier Company in Pennsylvania?
Do you have a load, equipment, goods, or machinery that needs to be moved into or from the state of Pennsylvania? Then, you need a professional transportation company, and our company is ready to help. We have a network of professional and experienced truck drivers who are prepared to move any type of load throughout the state of Pennsylvania.
We work with different industries, including construction, manufacturing, farming, and mining, but our main focus is on the pipeline industry. Our company everything needed to move your load, including great logistic expertise, high-quality trucking equipment, and industry-specific knowledge and experience. We serve clients from a wide range of disciplines and know everything about transportation logistics and hauling heavy equipment.
Our brokerage trucking company is also known for excellent customer service and support. We care about every load and every client we work with and do all we can to make the transportation process go smooth. The interests and needs of our clients are our number one priority, so our agents are available 24/7 and are always ready to answer questions and provide the necessary information.
Whether you need to transport an oversized load, heavy machinery, or equipment, our company has you covered. Call Double Tap Transportation LLC to know more about the services we provide or visit our website.